Introducing Alexis and Joel, some of our newest newlyweds! These two met while attending college in Michigan. Joel, originally from Finland, came to the US to play collegiate soccer! From there, they just hit it off… and now they're married! We loved being a part of their big day.
This day was all smiles from beginning to end. (You can tell 100% just by looking at the pictures!) Ask anyone who was at the wedding, you could truly see the love they have for each other. Joel was emotional at the first look and when he saw Alexis walk down the aisle. It was a sweet day filled with many smiles and happy tears. Including ours!
Both Alexis and Joel's families were very sweet – They made us feel like part of the family, down to the people we sat with at dinner. Just one incredible family!
The girls got ready in a hotel room at the Homewood Suites. Alexis was so happy to get in her dress. She looked absolutely stunning! After getting ready with her girls, Alexis and Joel had their first look at the Orchard Ridge Country Club in Fort Wayne. It was so sweet! So many smiles and laughs. We were so happy to capture these moments. The ceremony was held at the beautiful Landmark Gardens! It was so hot this day. Not enough to hinder the day, but enough to make one of the bridesmaids (also the groom's sister) pass out during the ceremony! Luckily it happened at a point in the ceremony where people could easily get to her and she could be helped. Alexis and Joel continued the ceremony with their foot washing ceremony, a very unique and different tradition!
After the very hot outdoor ceremony, family and friends headed over to the (air conditioned and indoor) reception at the Orchid Ridge Country Club in Fort Wayne. Each member of the bridal party had a special entrance with all kinds of dance moves. The best man speech was very notable. He had nothing but kind words to say about Joel. By the end of it, we wanted the groom to be OUR best friend – what a guy!  After cake cutting, dancing, and toasts, we headed outside to get some epic sunset photos. These two ended the night with a beautiful sparkler send off.
This was such a fun wedding to photograph (even with the super hot weather)! Thanks Alexis and Joel for a fun day. We wish you guys the happiest marriage!
Cheers,
-Dustin & Corynn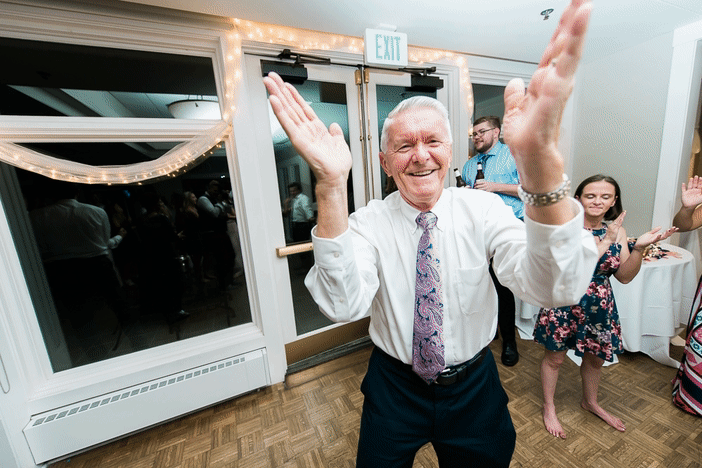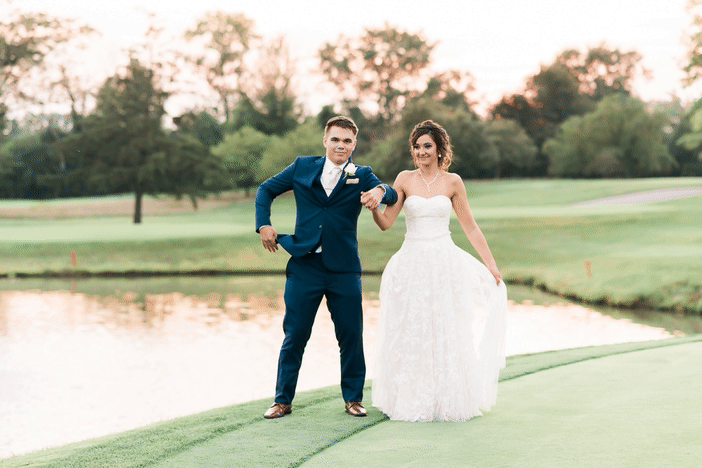 Check out all of their wedding photos here (CLICK ME)!