Meet Allyson and Sam! We had an absolute blast capturing their downtown Fort Wayne engagement session. We went all over the downtown area – even Promenade park! Keep scrolling to read about this adorable engagement session and see some of our favorite pictures…
These two traveled all the way from Chicago just to have us capture their engagement. It meant so much to us that they were willing to travel for their session, so we made sure to show them the best that Fort Wayne has to offer, we may have even tried to talk them into moving! Showing them around our local spots was so fun. We started off taking photos by some of the city's beautiful art murals. (More and more keep popping up all over the city!) After this, we went on top of the parking garage above the art murals for photos with the sunset, then we headed over to Fortezza Coffee for some cozy coffee shop photos. Coffee is something really close to both of their hearts, so of course, we had to capture them at a coffee shop. We finished off their engagement session at the gorgeous Promenade Park, Fort Wayne's newest park along the river.
Allyson wore a beautiful brown wrap dress with a bold black heel – Sam wore a grey sweater, khakis, and brown leather shoes. For Allyson's second outfit, she wore a black sweater, jeans, and brown shoes, and Sam…. well Sam forgot his second outfit lol. These two had the best style. Not to mention, they were so easy and fun to work with. Capturing their love was easy as pie – We can't wait to capture their wedding this fall. They will be getting married in Massachusetts!
We hope you all enjoyed reading about this sweet downtown Fort Wayne engagement session. We sure did! Until the wedding, happy planning!
Cheers,
– Dustin & Corynn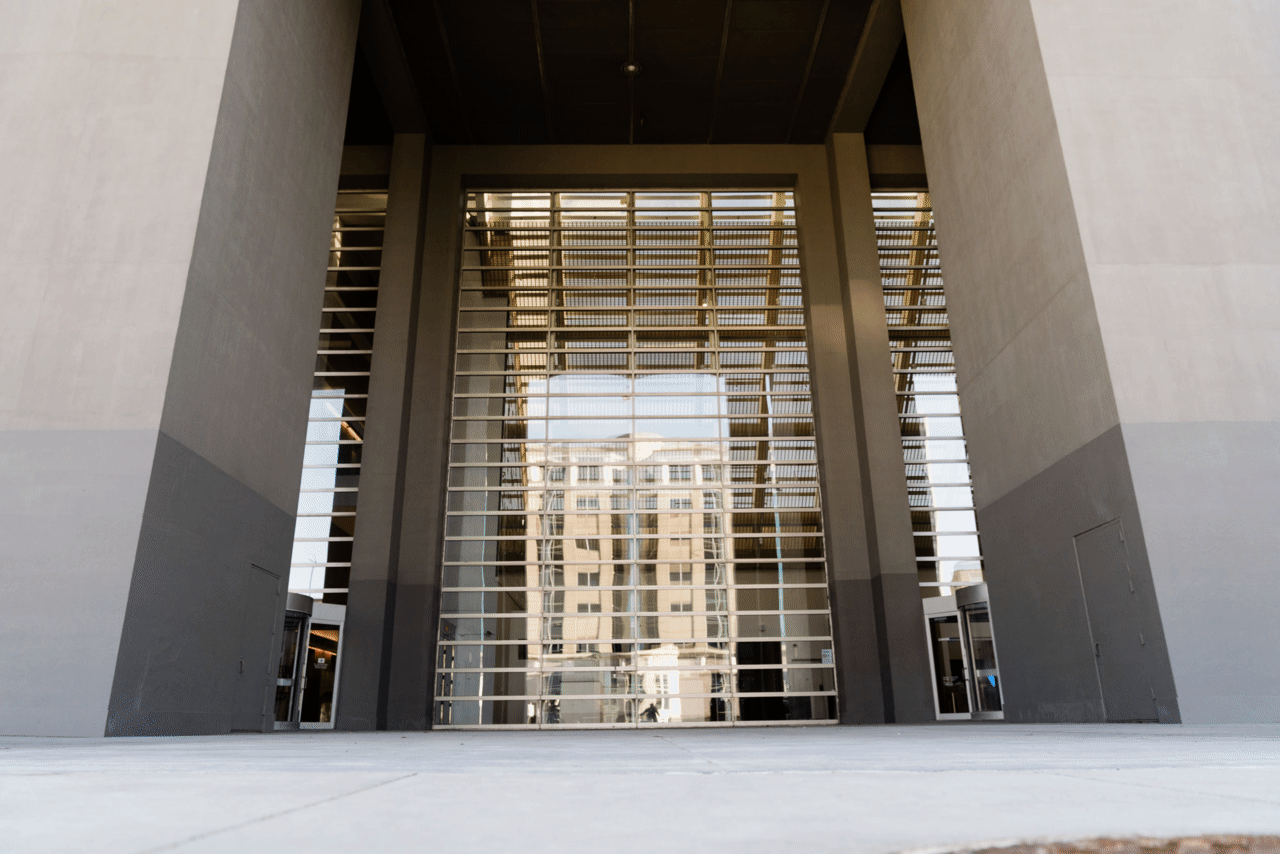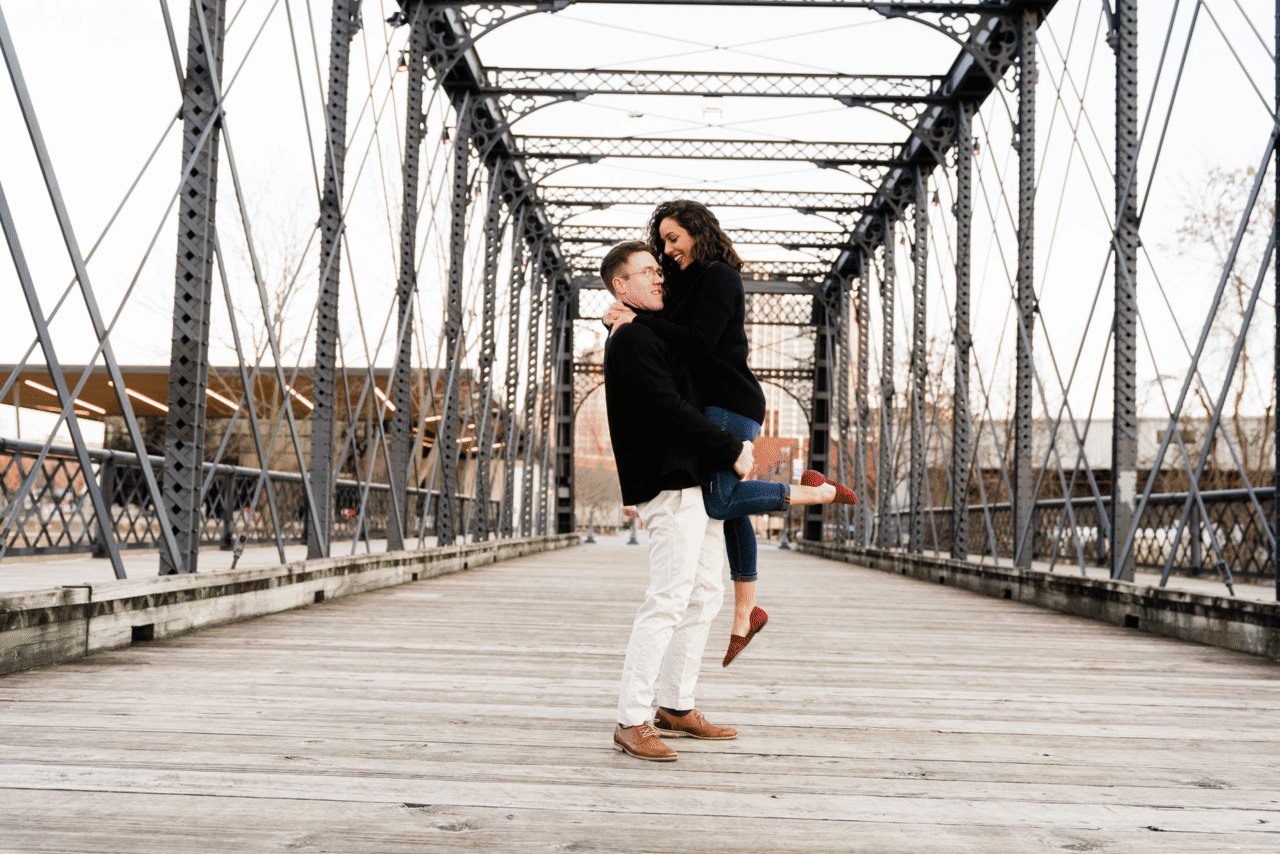 Click the names below to see some of our other awesome couples!
Maria & Kevin – Snowy Engagement Session
Emily & Jordan – Union 12 Winter Wedding
Elise & Peter – Arizona Mountain Wedding