Meet Amanda and Grant! We had a blast with these two at their downtown spring engagement session. Amanda had been following our work for awhile, so we're so glad they she contacted us and that we get to capture their engagement and wedding day! Read on for details of this session and see some of our favorite photos.
We met up with Amanda and Grant at headwaters park. The main path was lined with white flowering trees. The ground was a little wet from rain earlier in the afternoon, so it was covered with some of those little white flowers too. Needless to say, we had the most perfect spring weather and atmosphere for these engagement photos! After this, we headed across the street to take photos by some beautiful blooming red bud trees. The bright purple flowers against Amanda's emerald green dress was the perfect contrast.
The sun popped out during the session, so we walked over by some gardens where the sun was shining for some magical spring pictures (pictured below!!). On our way back to the cars to change locations, we walked by the white flowering trees again – Some of the flowers were falling, so it looked kind of like snow! We went by two of our other favorite spots downtown, then called it a day!
We loved working with Amanda and Grant. This was the first of two engagement sessions that we're doing with them. Based off how awesome their first session went, we are so pumped for the next one! Expect more photos of these two sometime this summer! And get ready for their wedding this November at the amazing Auburn Cord Duesenberg Museum (super awesome car museum in Auburn Indiana). We can't wait! Thanks for reading all of this and for viewing our favorite photos of this downtown spring engagement session. Happy planning you two!
Cheers,
Dustin & Corynn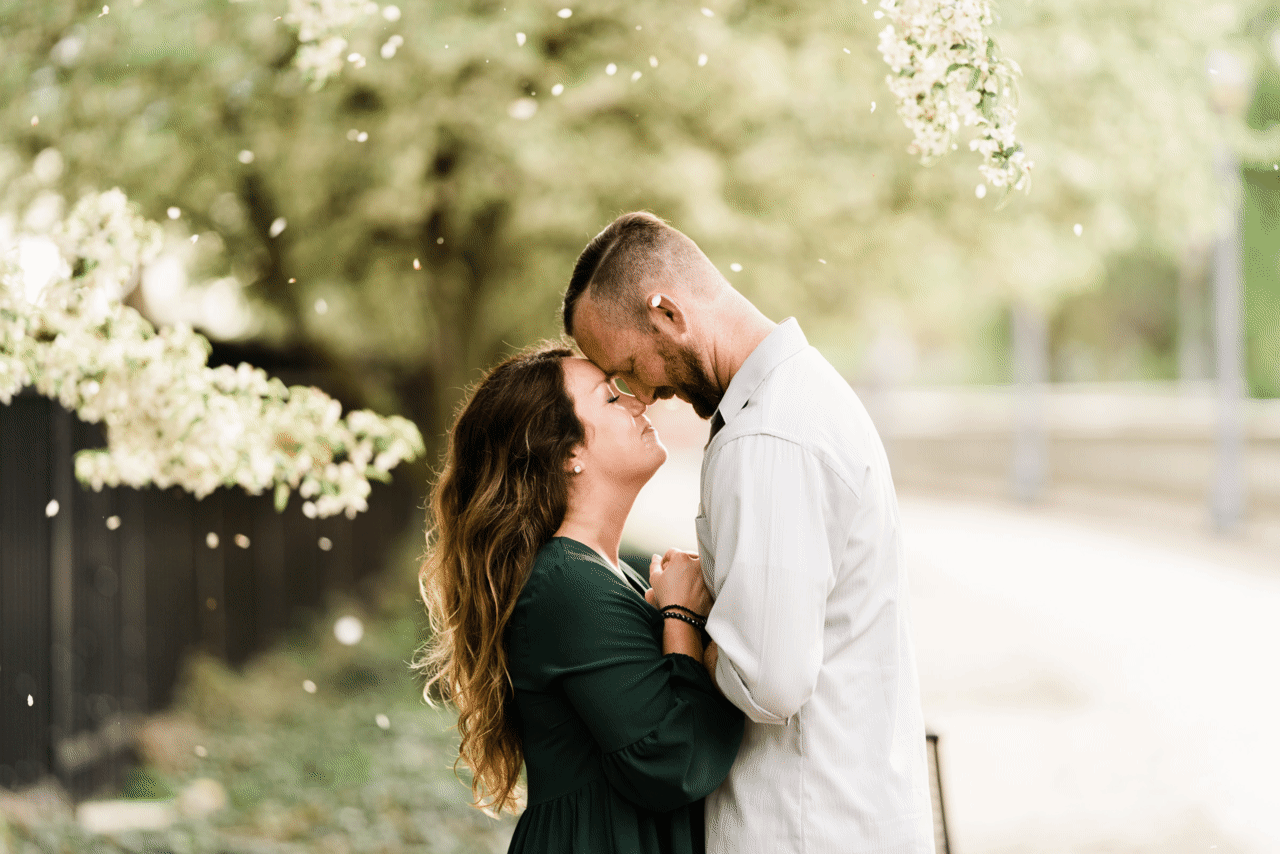 Snow, but make it spring!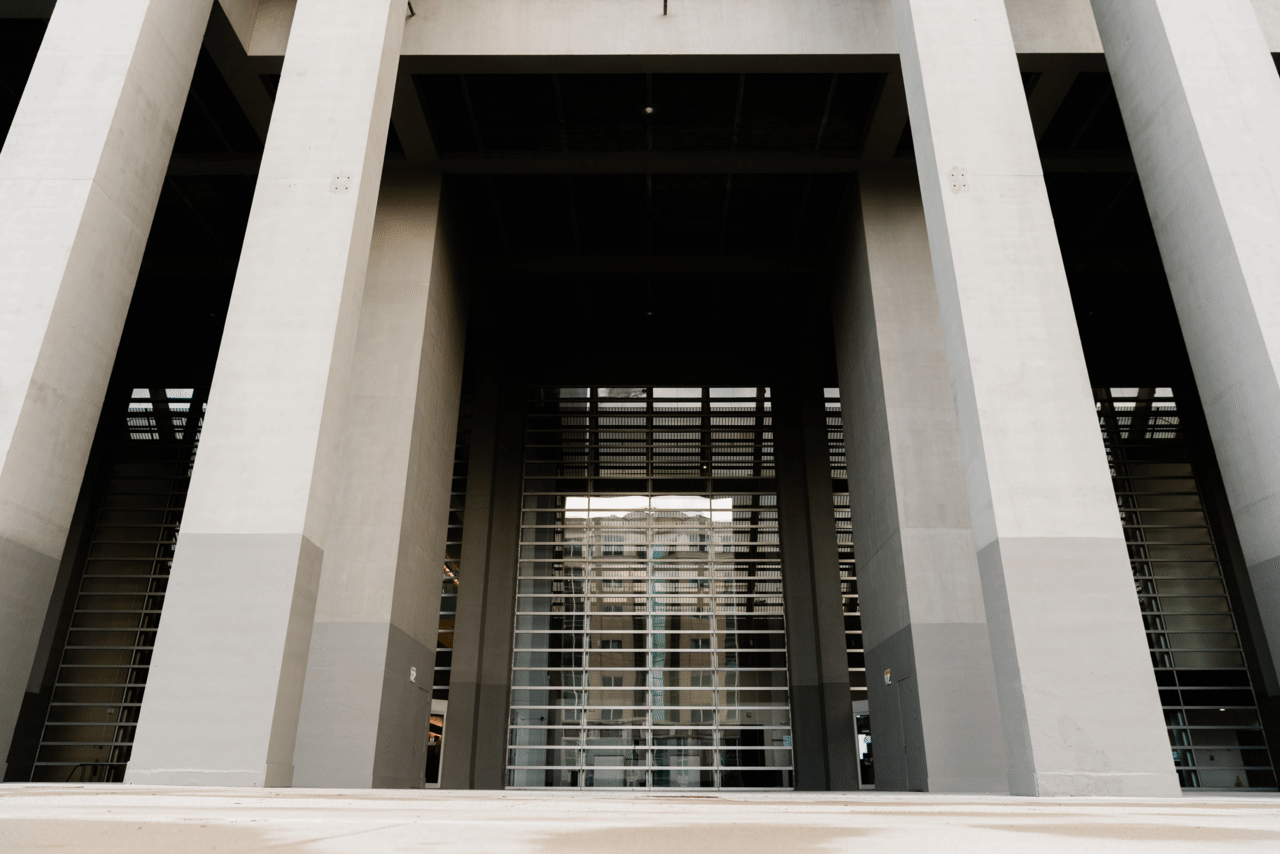 Check out Gwen & Brandon's wedding (CLICK ME), Shelby & Jon's engagement session (CLICK ME), and more here (CLICK ME).