Cassie and Matt are married! The days' events were all held at the incredible Punch Films, an industrial wedding venue just north of downtown Fort Wayne. It was an incredible day and we loved capturing it. Read on to hear about some details from their big day and see some of our favorite photos…
Cassie and her girls spent the morning getting their hair and makeup done. Punch films had several smaller rooms that were perfect for getting ready! After hair and makeup, Cassie put her dress on! Each of Cassie's bridesmaids helped with her veil, shoes, jewelry, and more. After finalizing her full bridal look, Cassie had a first look with her dad – It was so sweet! While the girls got ready, the guys arrived already fully ready to go! Their grey suits matched so nicely with the bridesmaids' dusty rose dresses. After everyone was ready, we got some photos inside of Cassie and her bridesmaids, then photos of Matt with his groomsmen. Before we knew it, it was ceremony time!
The ceremony location was stunning! Every part of the space had white painted brick, with natural light coming through the warehouse-like windows. It was a beautiful space. At the front, where the ceremony took place, was a geometric archway adorned in gorgeous greenery and flowers by Rose's Bouquets, a wedding only florist in Fort Wayne. Check it out in the photos below! The ceremony began shortly after all the guests found their seats. One by one, pairs of bridesmaids and groomsmen, family members, and Matt walked down the aisle to find their places. Then Cassie walked out from behind the white curtains with her dad and made her way down the aisle. After some sweet vows and an exchange of rings, they kissed and were married!
After the ceremony and during cocktail hour, we got family portraits and wedding party photos knocked out, then we took Cassie and Matt down to Promenade Park for some photos of just the newlyweds! It was a hot summer day, but luckily there was a nice breeze and shade to shelter everyone from the Indiana summer heat. After portraits, we headed back to Punch Films for the reception! The wedding party made their entrances, then Cassie and Matt made their grand entrance as husband and wife! There was a cute cutting, toasts, first dances, and lots and lots of dancing and celebrating!
We had a blast capturing this beautiful wedding day (safely with masks of course)! Punch Films was an incredible location to capture a wedding. Cassie and Matt, we wish you both years of happiness, love, and good health!
Cheers,
– Dustin & Corynn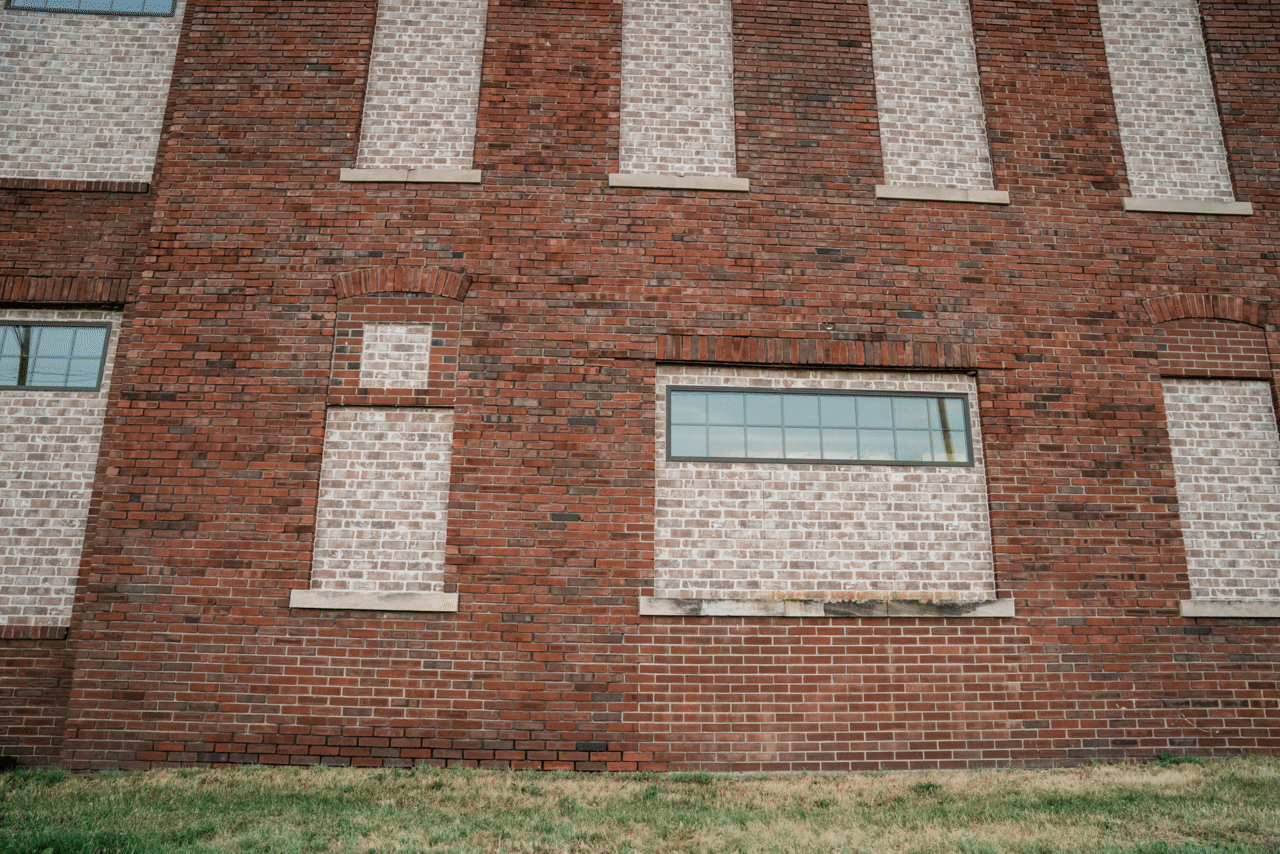 If you'd like to see some of our other couples, families, weddings, and more, click here (CLICK ME)!