Meet Danielle and Mike! We met up with these two at one of our favorite spots in Fort Wayne, Metea Park. Read along to learn more about these two and see more of our favorite photos from their session with us!
We were so excited when Danielle contacted us to capture their engagement and wedding next year. We met Danielle at a previous wedding of ours! She was in Sara and Austin's bridal party, and one heck of a bridesmaid. See if you can spot her in any of these photos!! Click HERE to go to Sara & Austin's wedding blog.
Danielle and Mike were a pleasure to work with. Getting to know them through their engagement session only gets us more excited to capture their wedding day. These two had the easiest energy to capture and you could really feel their love and chemistry with each other. P.s. Check out the last photo – We had the most beautiful purple and orange sunset at the end of the night!
Needless to say, we had a blast with two at their Metea Park engagement session. We loved their chemistry, their outfits, their energy, and we cannot wait to capture their wedding day next march! It'll be here before we know it!
Happy planning – See you guys soon!
Cheers,
– Dustin & Corynn
One of our favorite shots from the evening with them! The lighting was so dreamy and magical. Not to mention, Danielle and Mike are just so sweet together. Best. Job. Ever.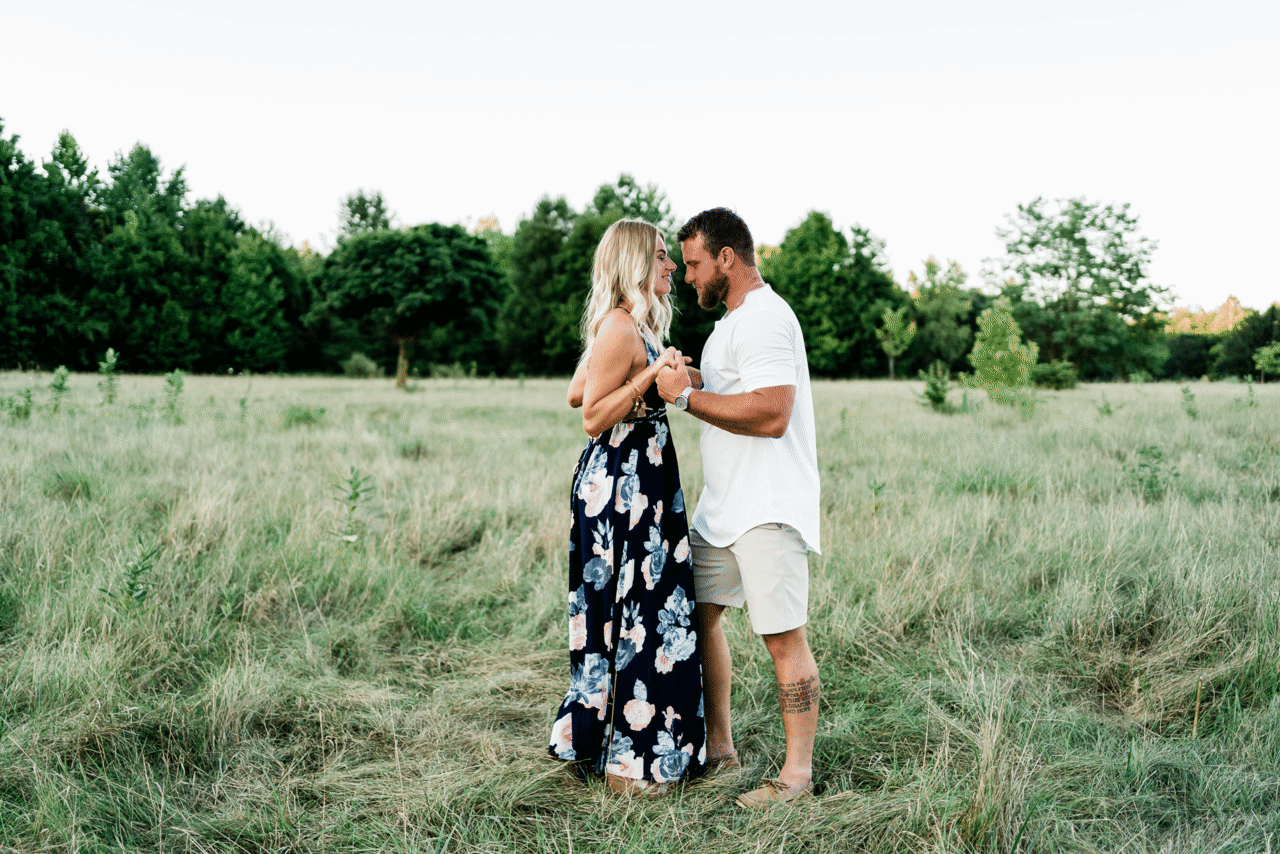 It was all smiles with Danielle and Mike. Best part, we didn't even have to ask them to smile – We were just capturing their sweet interactions and chemistry!
How dreamy is this scene? The water was so still. It was so easy capturing these two!
If you'd like to see some more of our awesome couples, click here (CLICK ME)!