Well everyone, meet Gabby and Kyle! This awesome, newly engaged couple chose us to be their Fort Wayne Engagement photographers! These Fort Wayne natives went to Purdue University! Kyle is quite business savvy and Gabby is a Veterinarian (hence her love for animals and their two dogs)! These two will be getting married next year, however we will not be shooting their wedding because it's outside Philadelphia! We were stoked that these guys wanted us to do their engagement photos! Even though we won't be shooting their wedding next year, we are so honored that we had the chance to meet Gabby and Kyle and do a beautiful fall engagement session with them (and their dogs)!
For the location of their engagement session, we chose Fort Wayne own's Metea Park! This beautiful park offers a lot of variety with locations as well as tons of fall colors. With it being November, the cold weather is really starting to roll in! These two were troopers though and handled the colder weather like champs. We hope you two have a super engagement and a beautiful wedding day! Thanks again for choosing us to capture this special time in your lives. Happy planning!
Cheers,
-Dustin & Corynn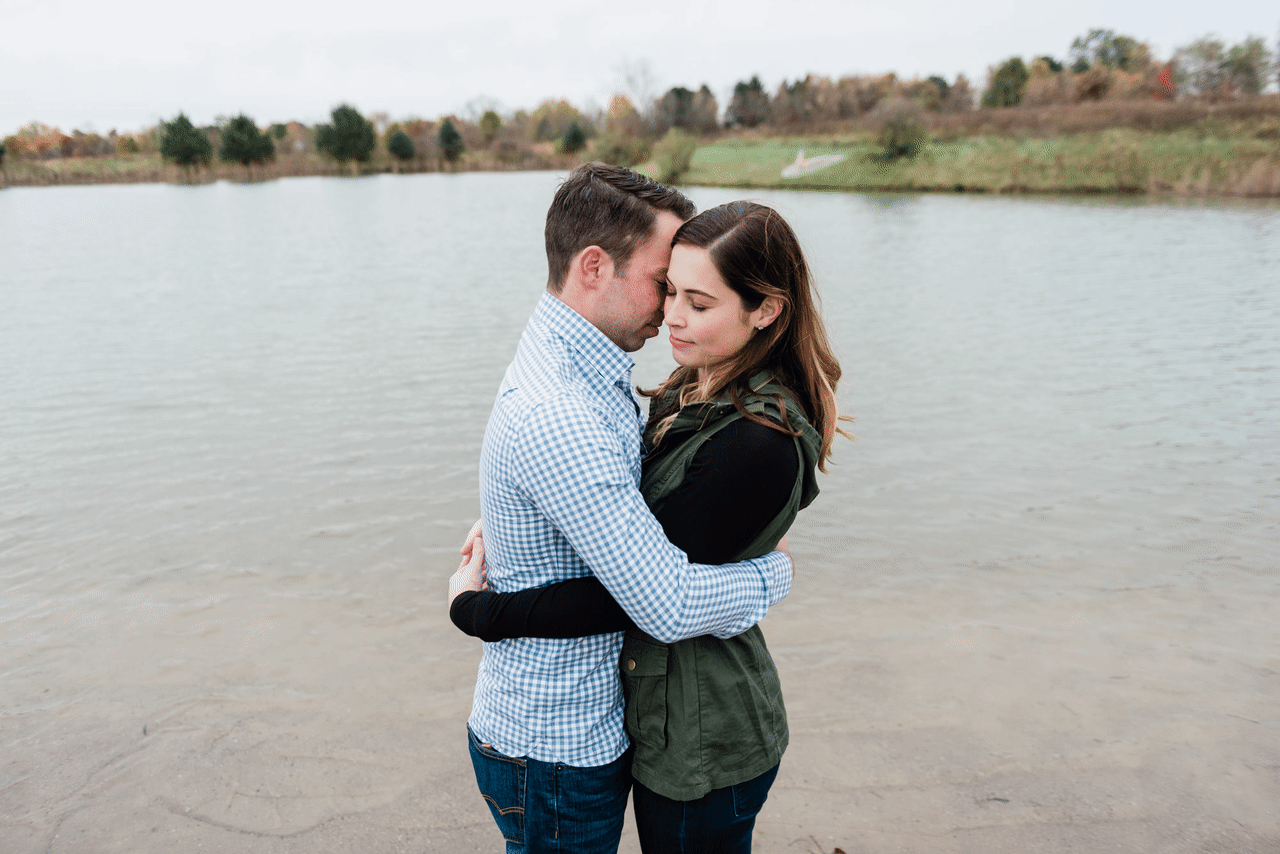 For all of your engagement and wedding photography needs, call Dustin and Corynn Photography! Head over to our instagram @dustinandcorynn , our facebook Dustin and Corynn Wedding Photography, or shoot us a call or email! We'd love to sit and talk over coffee to see if we could make your wedding day photo dreams come true!