Meet Aisha and Atif! These two love birds flew us out to the beautiful city of brotherly love, Philadelphia, Pennsylvania. After a whirlwind trip to Denver Colorado for another engagement session (CLICK HERE TO SEE), we flew to the east coast for an awesome Philadelphia engagement session with Aisha and Atif. It was a blast! Read on for details about these two and their wedding! Plus, see some of our favorite photos from their session below…
We had quite a weekend of travel with engagement sessions. After capturing Alex and Chris' Denver Colorado engagement, we had the pleasure of flying out to Philadelphia to capture Aisha and Atif's engagement. It was so fun exploring these beautiful cities! Check out these two's incredible outfits! Can you spot the dinosaurs on Atif's shirt? LOVE
These two were a blast to work with. They have a genuine love that shows through all of their photos (and one awesome wardrobe). Because of COVID-19 and the fact the these two are super hero doctors, we had a tough time finding time to do their engagement session. Thankfully we were able to get it scheduled!
We met up in the historic Center City, which is a part of downtown Philadelphia. We walked around the city, finding fun spots to photograph at. We even photographed Aisha and Atif on the "Rocky Steps" in front of the Philadelphia Museum of Art steps that Rocky famously ran on. Lucky for us, the city was pretty quiet and not very busy because of COVID-19, so we had a ton of options for photos!
Aisha and Atif will be getting married next month! We are so excited to capture their big day and meet their families and friends. We're even more excited to see what these two have in store for their wedding day. Until then, happy planning!
Cheers,
– Dustin & Corynn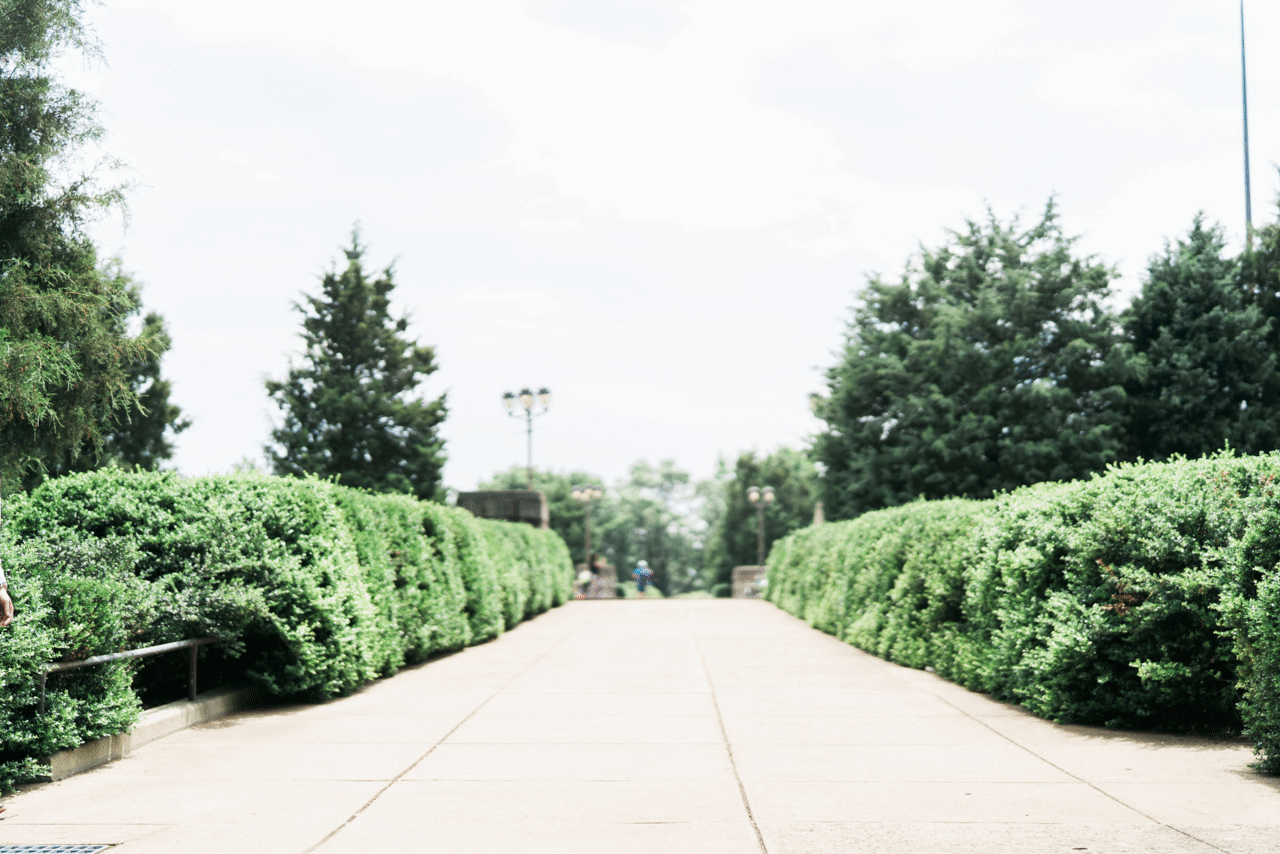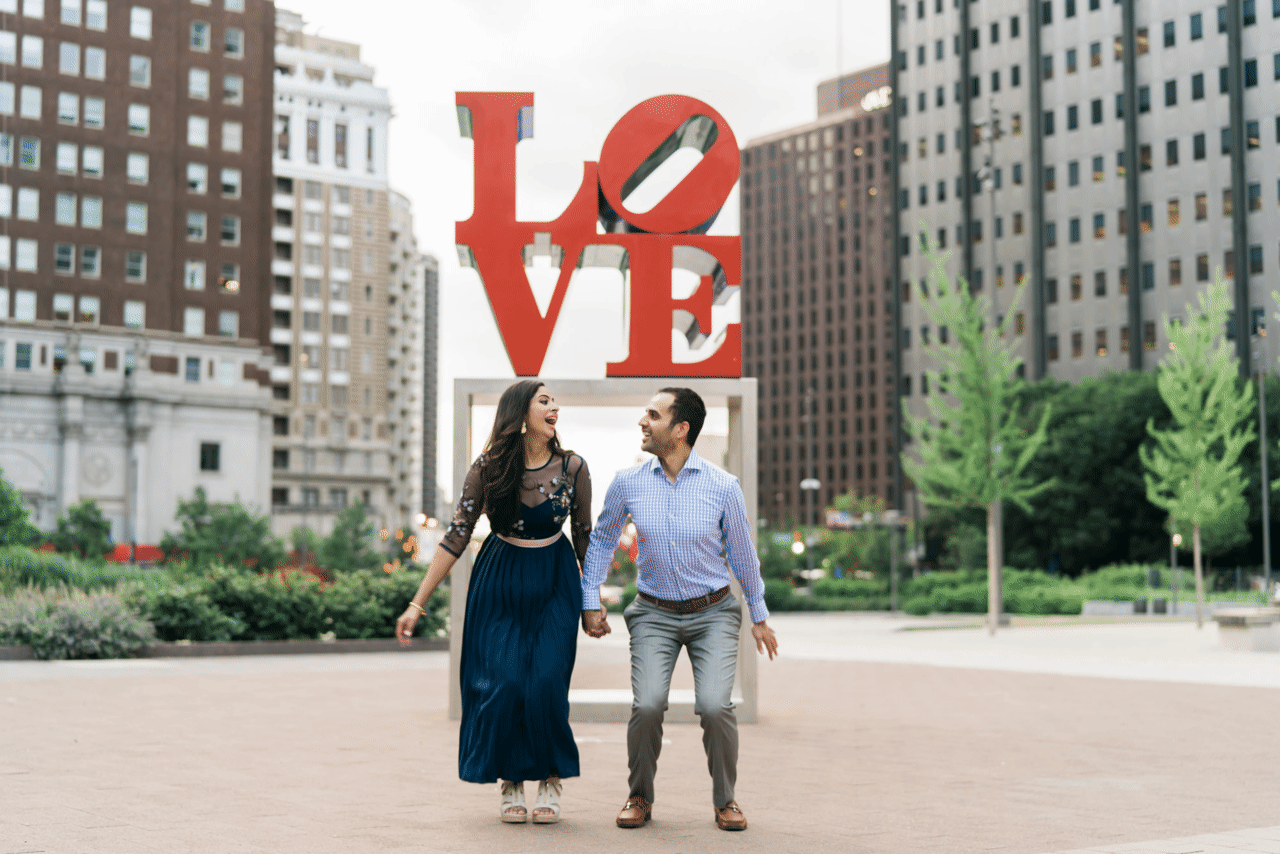 Check out some of our other couples, weddings, and family blogs here (CLICK ME)!