Meet Cassie and Matt! We are beyond happy to work with such an awesome couple. We walked all over Freimann Square and Headwaters Park in downtown and learned all all about their story during their engagement session. Read on for details and some of our favorite photos!
When Cassie and Matt decided to move their wedding date due to covid-19, their wedding photographer was already booked on the date they wanted. Rather than trying to change the date again, they decided to call around to see if other photographers were available. So when they called us, not only were we available on a date so close, but we also knew that we'd be able to squeeze in an awesome engagement session too. We love when situations come up when everyone involved is happy and surprised!
We met up with these guys at the beautiful Freimann Square – The fountains were on and were so pretty! From there, we walked over to the Fort Wayne Civic Theatre to take photos by the local contemporary art work. Cassie wore a black dress with matching shoes while Matt wore a simple white button down shirt and corresponding black dress pants. These two looked so sharp! We finished their engagement session at the awesome Headwaters Park when it started to sprinkle. By the end of the session, we even saw a rainbow (pictures below).
Cassie and Matt will bee getting married this July (about a month away) at the amazing Punch Films. It is the perfect location for couples looking for more of that industrial look on their wedding day. We loved being able to capture Cassie and Matt's engagement session – We are even more happy that we get to capture their wedding day! Happy planning.
Cheers,
– Dustin & Corynn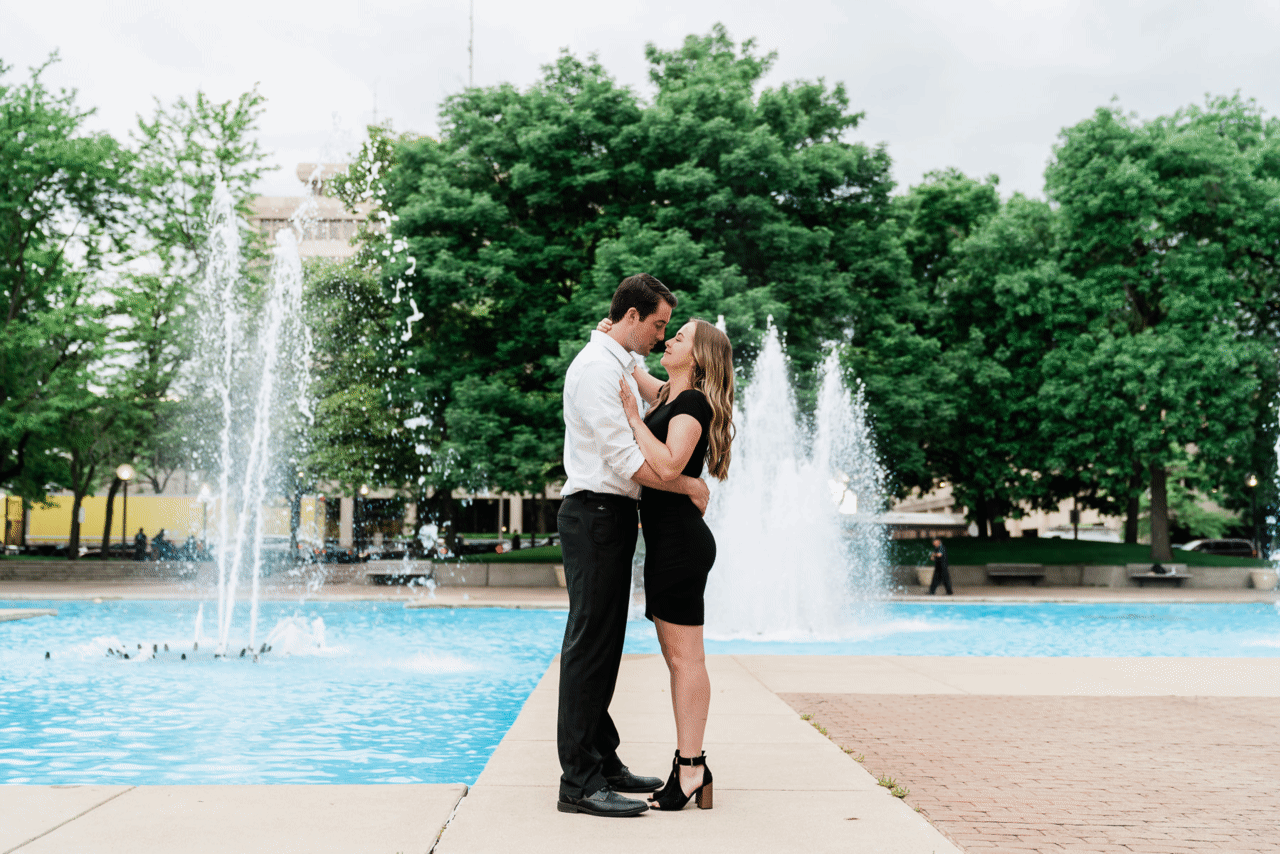 Check out Gwen & Brandon's wedding (CLICK ME), Amanda & Grant's engagement session (CLICK ME), and more here (CLICK ME).