Meet Marisa and Ryan! When these two contacted us to capture their wedding and engagement, we were so pumped! These love struck pharmacists are getting married at the Empyrean in January of 2020. Just wait until you see the photos from this sweet Promenade Park Engagement session in downtown Fort Wayne!
We are super excited for their wedding. January weddings are super special – It's a new year! Why not start it by marrying your best friend? Their wedding will be at the Empyrean in downtown Fort Wayne. This venue is full of natural light, amazing service, and sits at the top of the PNC building 26 floors up. Not to mention, the food is amazing. Pretty views all evening long! Plus you get to work with their amazing event designer, Alex Kenny, does it get any better? 
We went to the historic Lakeside Rose Gardens and the brand new Promenade Park in Fort Wayne! The Lakeside Rose Gardens was beautiful at sunset. Many of the flowers were in bloom and we had the park nearly all to ourselves! We were so pumped to photograph at the new Promenade Park nestled along the river. The awesome city of Fort Wayne designed and built a beautiful park in downtown Fort Wayne along our famous three rivers! It is a beautiful park and we were happy to capture Marisa and Ryan here. To say we were excited to shoot at the new park is an understatement. It is so awesome!
We loved getting to work with Marisa and Ryan at their Promenade Park Engagement session! They seriously looked like models in all of their photos. We hope you enjoy these photos for years to come! Can't wait to capture your wedding day at the top of Fort Wayne and see you two tie the knot! Happy planning!
Cheers,
Dustin & Corynn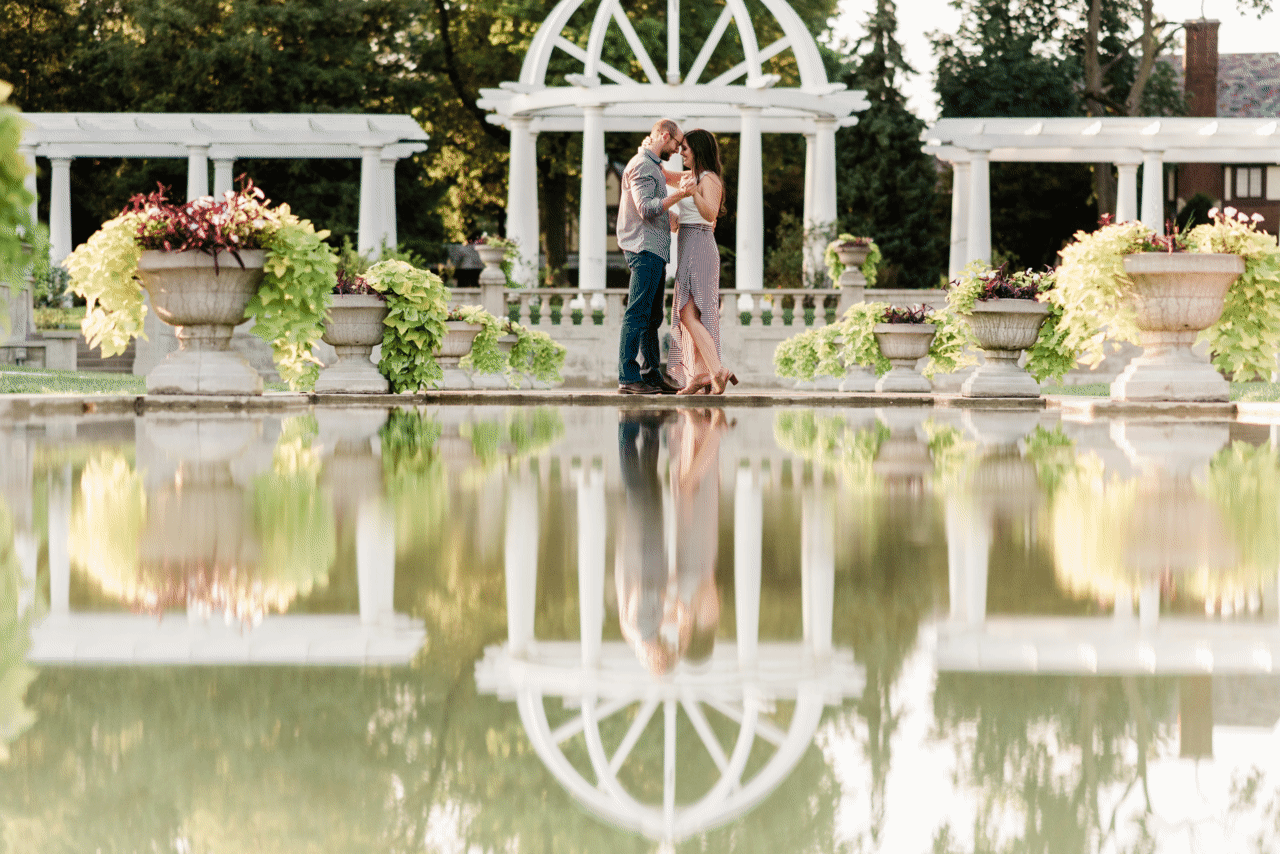 If you'd like to see some of our other recent engagement sessions, click the names below!
Claire and Bennet
Sara & Ian
Hillary & Ethan
Courtney & Matt