Meet Shelby and Jon! These two highs school sweethearts will be getting May 2021 and we could not be more excited for their wedding. Shelby has wanted us to capture her wedding day since before they were even engaged, so we are so thankful to be able to capture their big day. Read on to learn more about this Headwaters Park engagement session and see our favorite photos from it!
Shelby and Jon were AWESOME during their session. Not only were they super relaxed and fun to work with, but they also went along with all of the fun ideas and creative shots we had in mind. We knew scheduling this session would be tricky. We had a very short window between Shelby's elbow surgery and photography being allowed due to Corona. Luckily everything worked out and we were able to capture their engagement. We even has a warm, sunny evening to do so. It could not have worked out better!
During their session, they rocked three different outfits. The first was more formal – Shelby wore a flowy light blue floral dress and Jon wore dress pants and a sharp button-down. Their second outfit was casual, but still dressy! Shelby has on a black dress and was decked out with stylish accessories, while Jon wore Khaki pants and a turquoise colored short-sleeved button-down. When the session was coming to an end, they changed into jeans and nice tops since it was getting a little cooler out. We walked around downtown Fort Wayne, starting at Headwaters Park, then moving to the art mural alley ways, the tulip gardens in front of the courthouse, and Promenade Park!
Shelby and Jon's Headwaters Park engagement session was so fun. One, because we hadn't been able to photograph people in a while, and two, because Shelby and Jon were just that awesome to capture. To Shelby and Jon, we hope you love your engagement photos and we are so excited to be there on your big day to capture all the love. Happy planning!
Cheers,
– Dustin & Corynn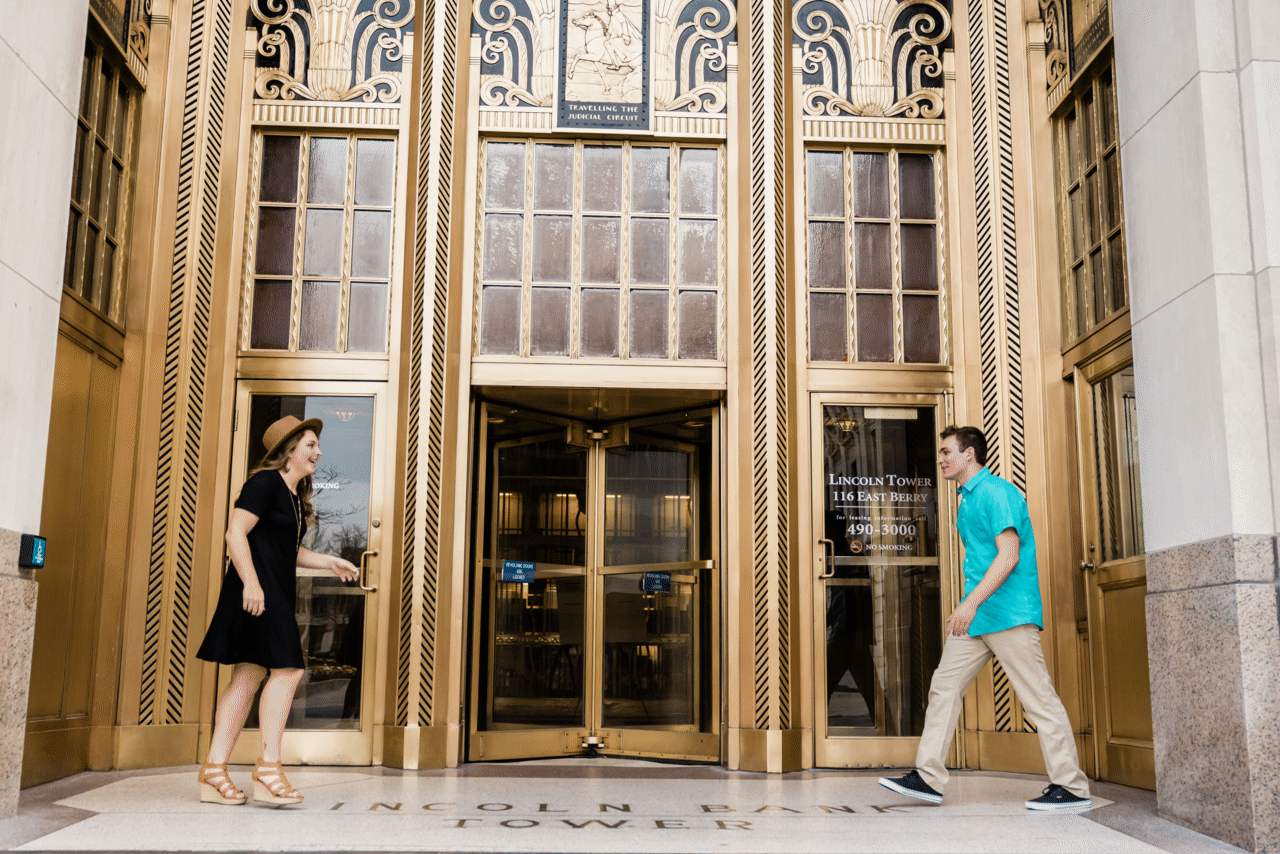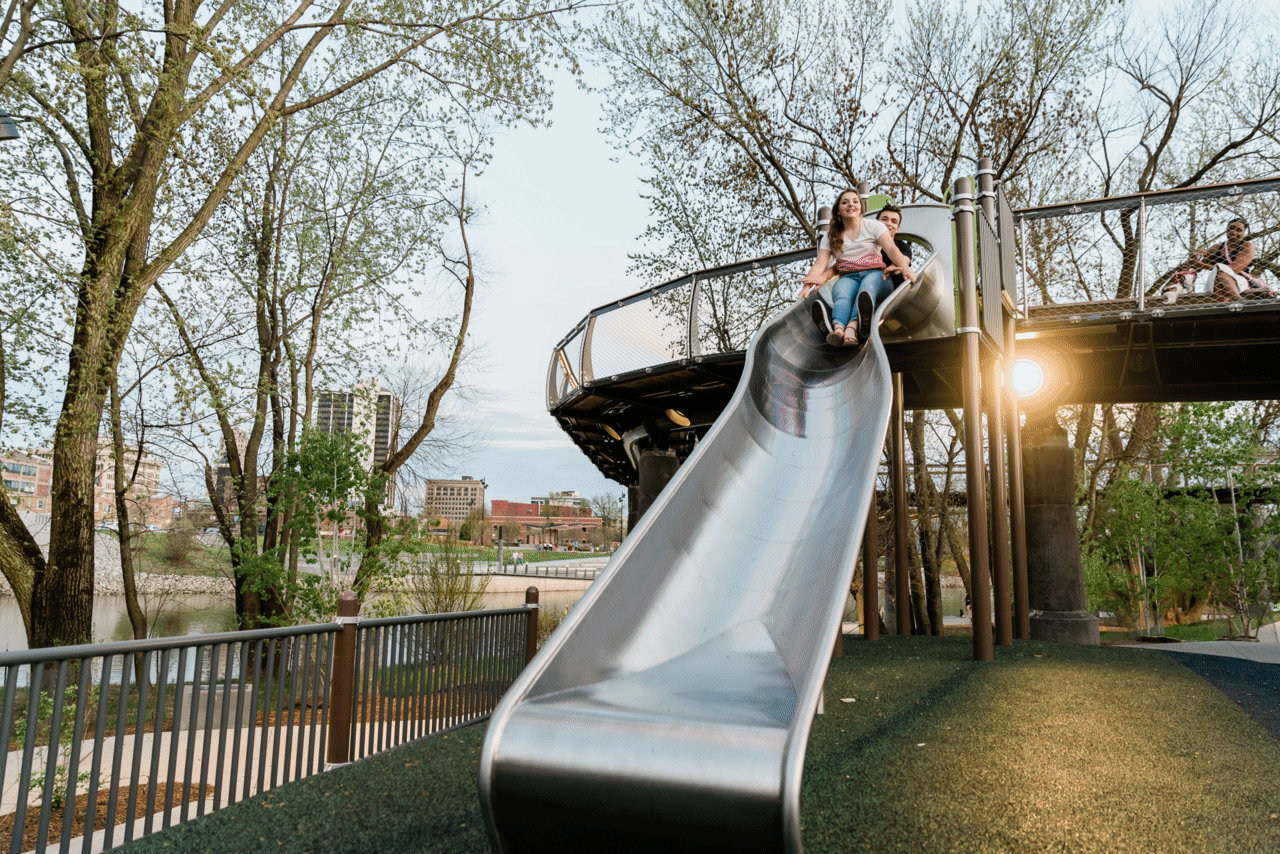 Click the names below to see some of our other awesome couples!
Allyson & Sam – Downtown Fort Wayne Engagement
Emily & Jordan – Union 12 Winter Wedding
Elise & Peter – Arizona Mountain Wedding